Catch up on the biggest entertainment stories that made the rounds yesterday and others that unraveled while you slept – and are certain to buzz all day today.
Eucharia Anunobi loses son
Nollywood actress, Eucharia Anunobi has reportedly lost her 15-year-old son to complications arising from sickle cell anaemia.
Raymond Ekwu is reported to have been living with the health situation since birth and passed away on Monday.
R.Kelly is all over the news again for underage sex allegations
It's happening again! And this time, the alleged victim has come all out with a story that we're not sure R.Kelly will be able to deny.
On Tuesday, Buzzfeed published another detailed report accusing the R&B legend of having an illegal sexual relationship with a woman, Jerhonda Pace when she was 17 and paying her to be quiet about the affair.
Although she signed a non-disclosure agreement at the time, Pace said she felt the need to speak out because, "If I can speak out and I can help them get out of that situation, that's what I will do", referring to the earlier accusations of holding women in an abusive cult raised against Kelly in June.
Pace told Buzzfeed that in 2009 after Kelly had faced his child pornography trial, he invited her into his mansion and "He told me that he wanted me to undress for him [and] walk back and forth like I was modeling".
She said they both had oral sex and he filmed the acts without her permission. Pace who said she knows Kelly may sue her for speaking up also accused him of choking, slapping and spitting on her.
Toke Makinwa is set to be your next movie star
Did you see it coming or nah?
Following the success of her book, On Becoming, the media personality has ventured into new, exciting dealings.
Toke Makinwa launched an empowerment campaign only last week and now she will be featuring in a new movie project and filming starts today.
She shared the news via Instagram on Tuesday while also showing off her script.
DJ Big N collaborates with Tiwa Savage and Burna Boy on new track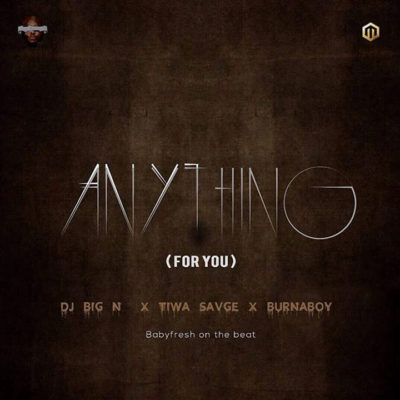 It's the first time we'll hear Tiwa Savage and Burna Boy on a track and maybe, we're excited.
The track was produced by Mavin records, Baby Fresh.
ynaija.com